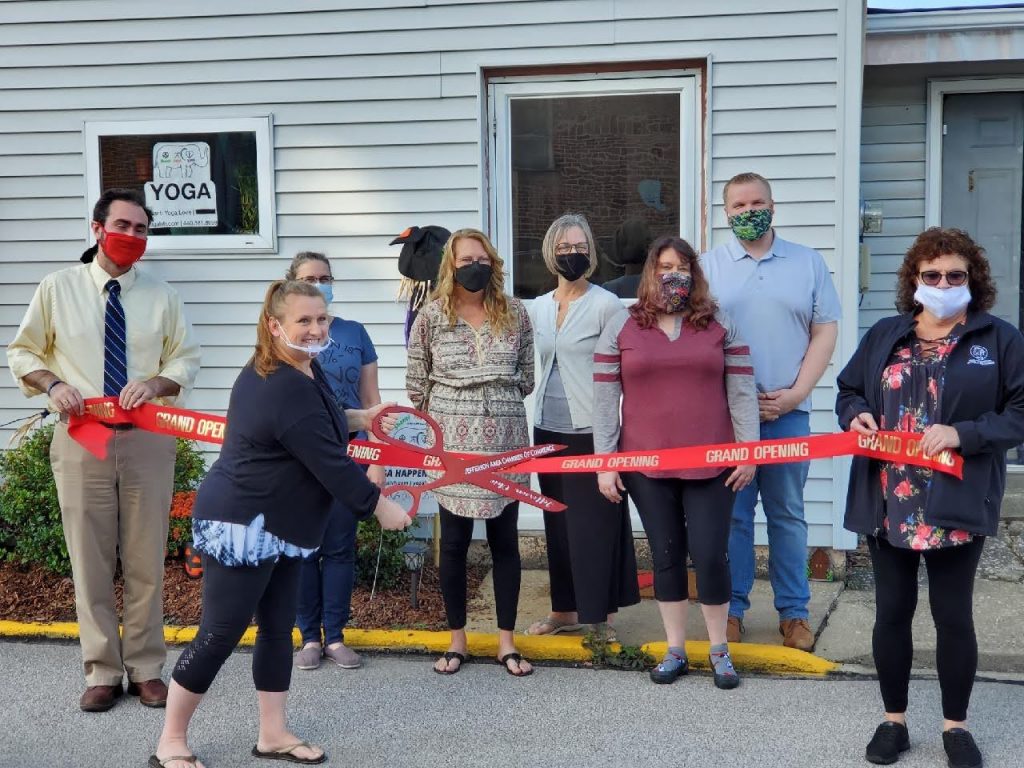 It's Official – we are now part of the Jefferson, Ohio business community!
Most classes moved to the new location (27 Wall St.) as of October 23, but we left some at 1512 Rte. 534, Harpersfield for our loyal students in that community. Check the schedule on this site (click on the class in the online scheduler to see the location).
We're very happy to be able to help more of the great people in Ashtabula County and have the support of our local leaders and business community. Come visit and see what all the "Shanti Yoga" buzz is about. While you're here, you can pick up some local handcrafted artisan items.