Select the link below for the most updated ShantiYogaLove LLC schedule. View and register for classes, services, workshops and special events can be booked via Schedulicity online (use link below) or the Schedulicity app on your mobile device. 
Contact Leah (yogalvh@gmail.com) for package pricing, corporate wellness packages or other offerings.
https://www.schedulicity.com/business/classes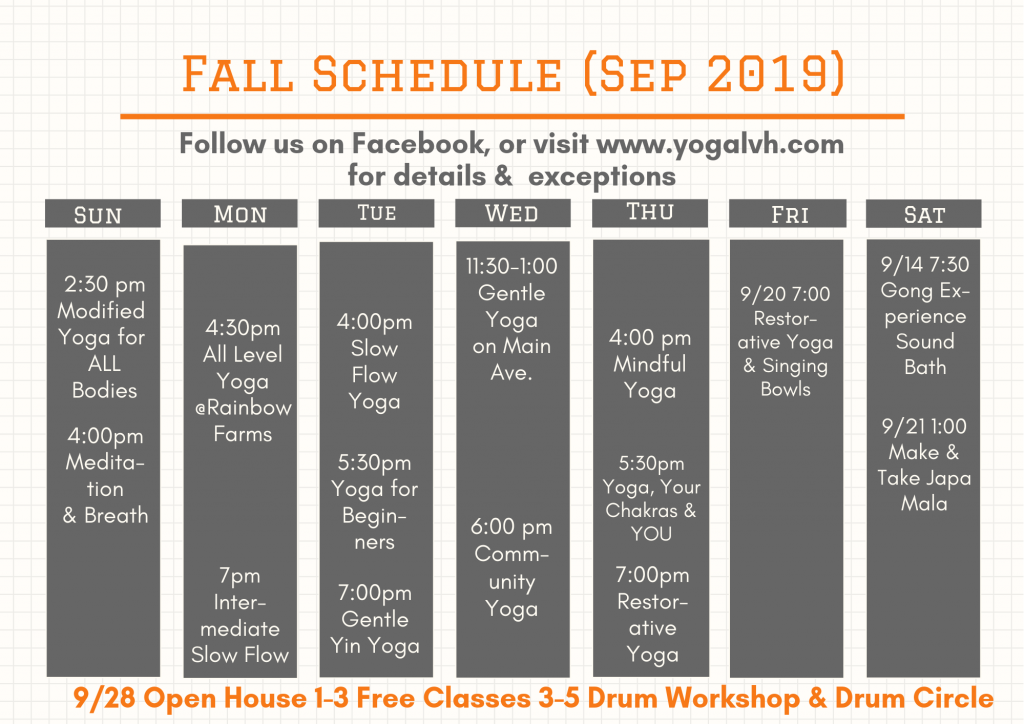 UPCOMING SCHEDULE ADJUSTMENTS:
October 5-12 limited schedule. Details to follow.