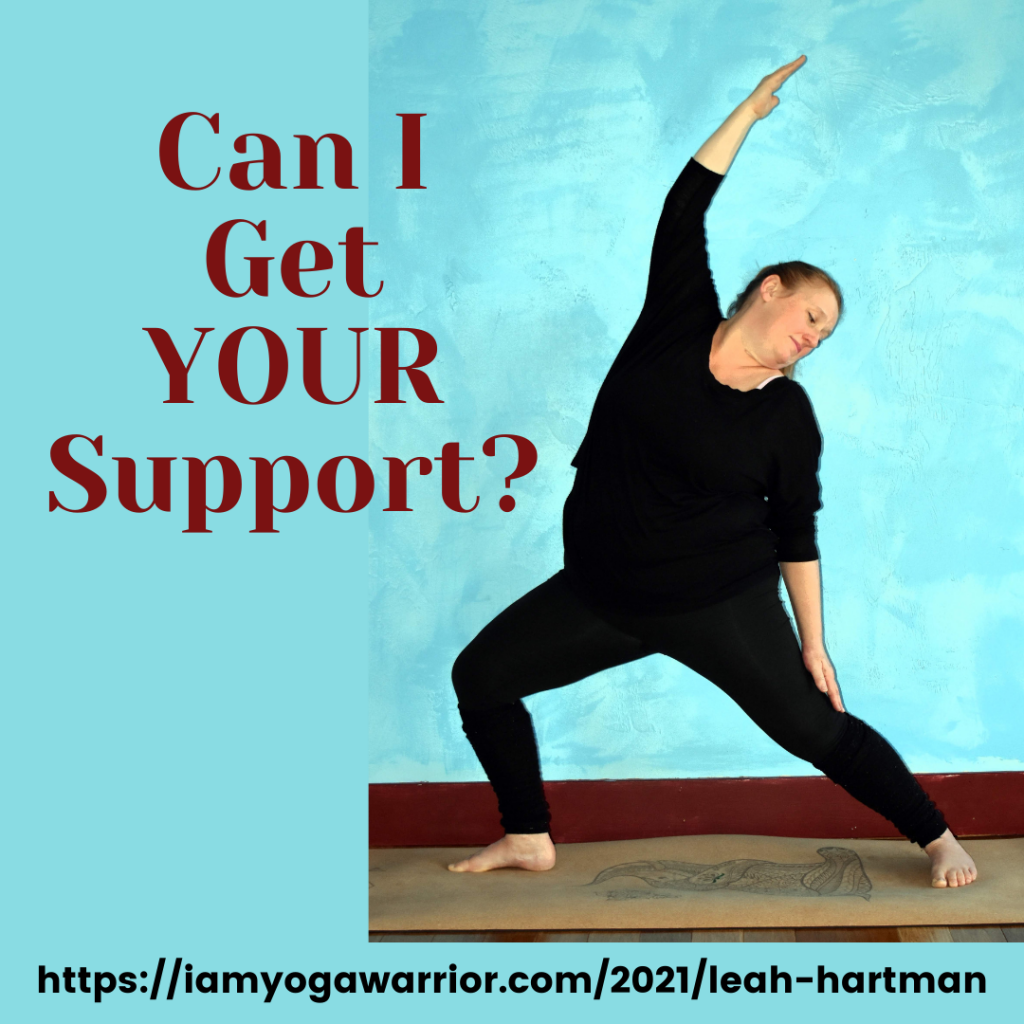 3.26.2021 – Thanks to all of YOU, we made it to ROUND 3!! Keep those votes coming – I need to place in the top 5 to get to round 4.
I've been selected to compete in the I am Yoga Warrior 2021 contest. This year's winner gets a $10,000 grant for training, studio improvements, etc. AND a 2-PAGE FEATURE ARTICLE IN YOGA JOURNAL!
Help me put our space on the map! Visit https://iamyogawarrior.com/2021/leah-hartman and use your FREE daily vote today!
Voting starts March 9 at 1pm EST, you can vote once/day for free!