November 2021 – So the new studio is keeping our hands anything but idle – as you can see, there's been no blog post in a year! (Where did that time go?) Lots of things have changed in the past 12 months – all for the better. Classes are still available both in person and for live streaming. Streamed classes are recorded and, guess what? We just launched our on-demand video library with some of those recorded practices. This growing library (new classes added every week) is included with all recurring monthly memberships, or you can buy it as a stand alone membership. Check out the pricing page for more info! Retail will be restocked for the holiday season in the coming weeks, so pop in and see what we've got when you're in the area. I look forward to seeing you soon!
11.13.2020 Most of our classes are available for live streaming with Zoom, so you can stay in practice while staying distant (the only exceptions are low-light classes). Do you (or someone that you know) need to improve sleep, self confidence, strength, flexibility and more? Try yoga with Shanti Yoga Love and see how yoga can help you!
Localwombat.com <a href="http://www.localwombat.com/">local companies.</a>
11.8.2020 Thank you to our heroes. I'm offering one FREE class to any veteran, active duty (plus spouse) and retired military hero through year end. Thank you for your service.
11.2.2020 WOW, a whole month went by without updates! I guess that's what happens when you're renovating a NEW SPACE! The studio has officially moved to 27 Wall St., Jefferson with a limited schedule at 1512 S.R. 534 in Harpersfield. The new space is a small boutique studio which gives a private session feel to every class. We have a retail nook where custom blended coffees and teas from Jefferson suppliers sit alongside my handmade mat sprays & balms and some yoga essentials (like mats and blocks). I've got some great stuff coming in for holiday gift giving and special Thanksgiving weekend classes, so pop by and check out the space, grab a class, a gift, browse the "stuff" or just say "Hi".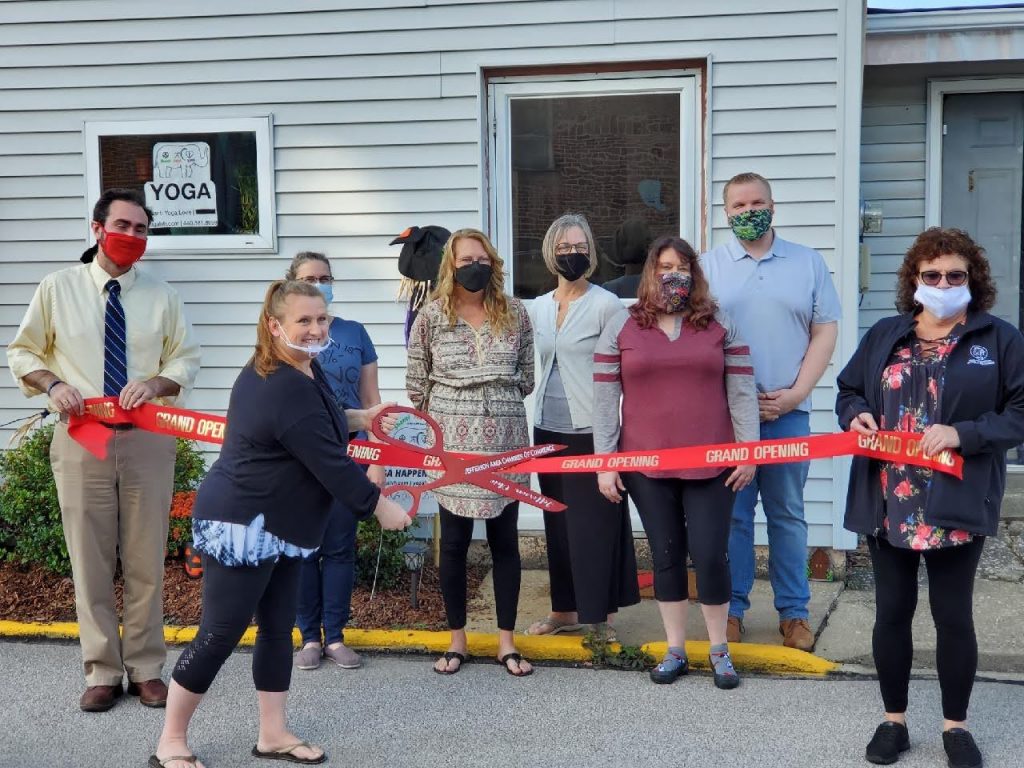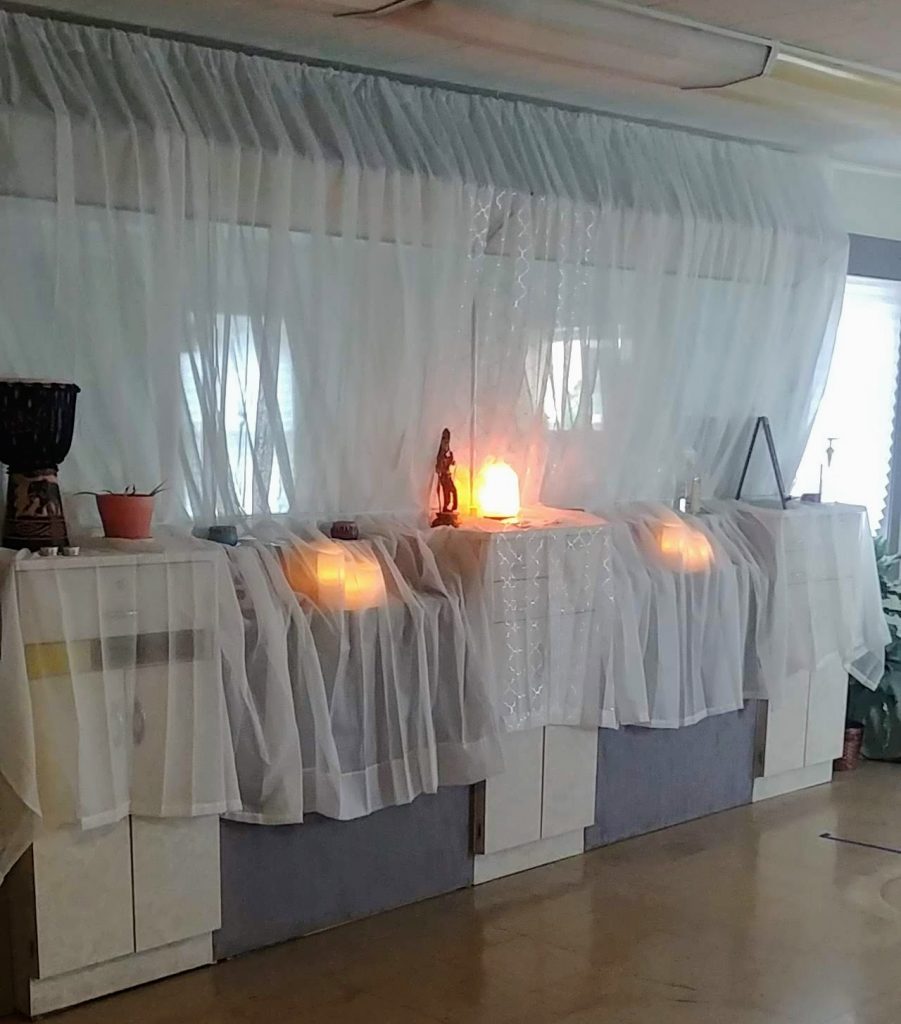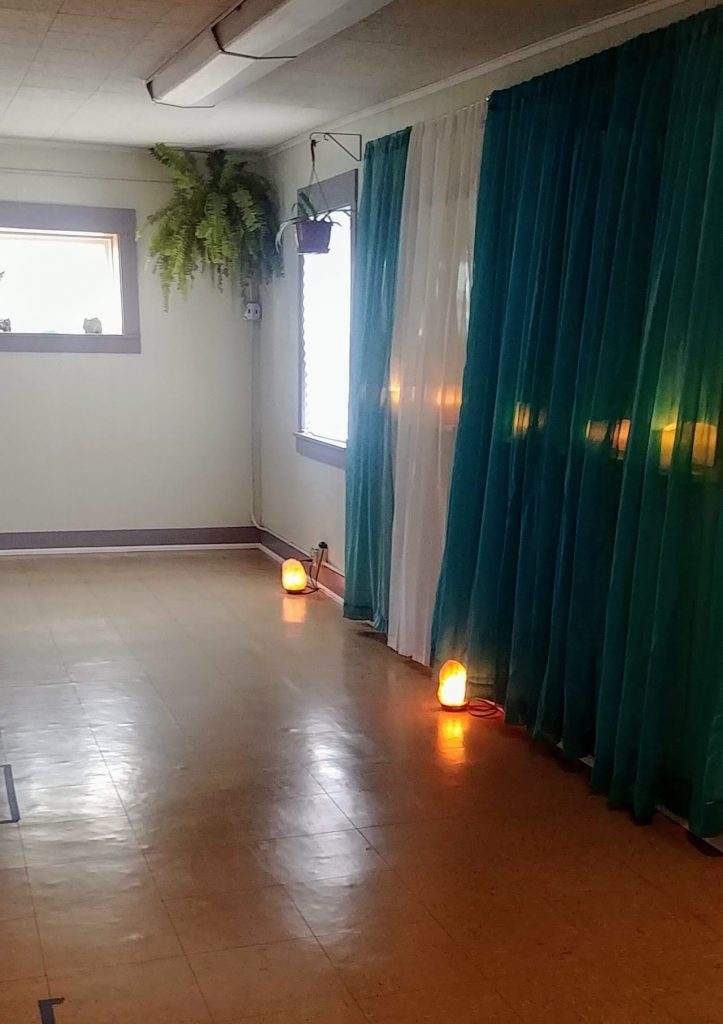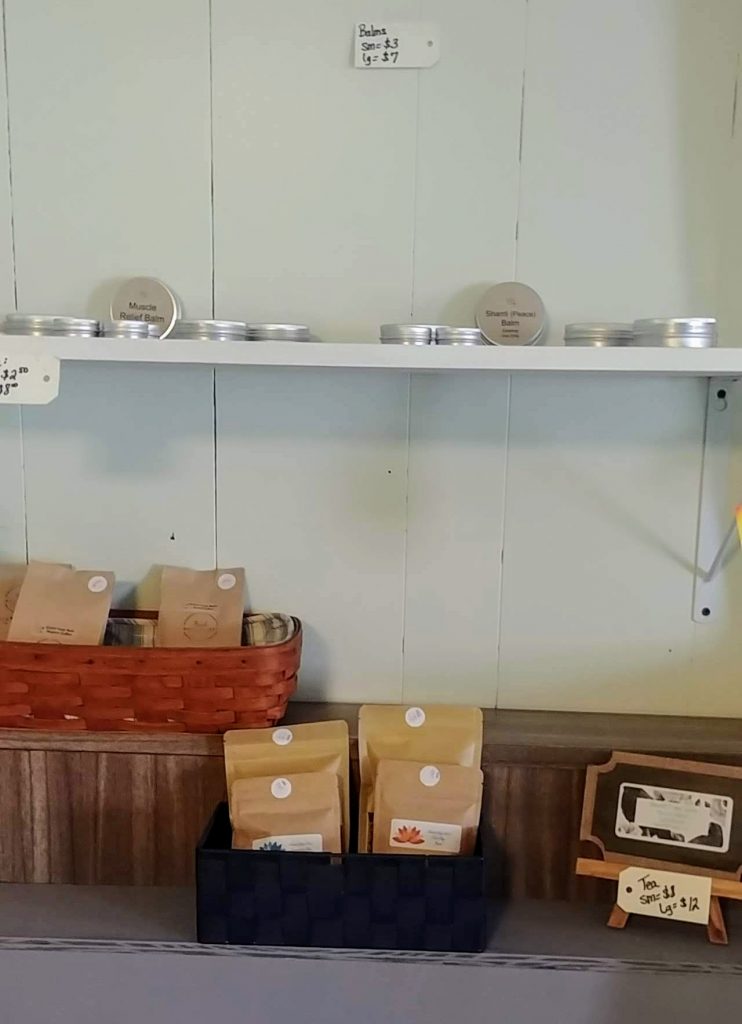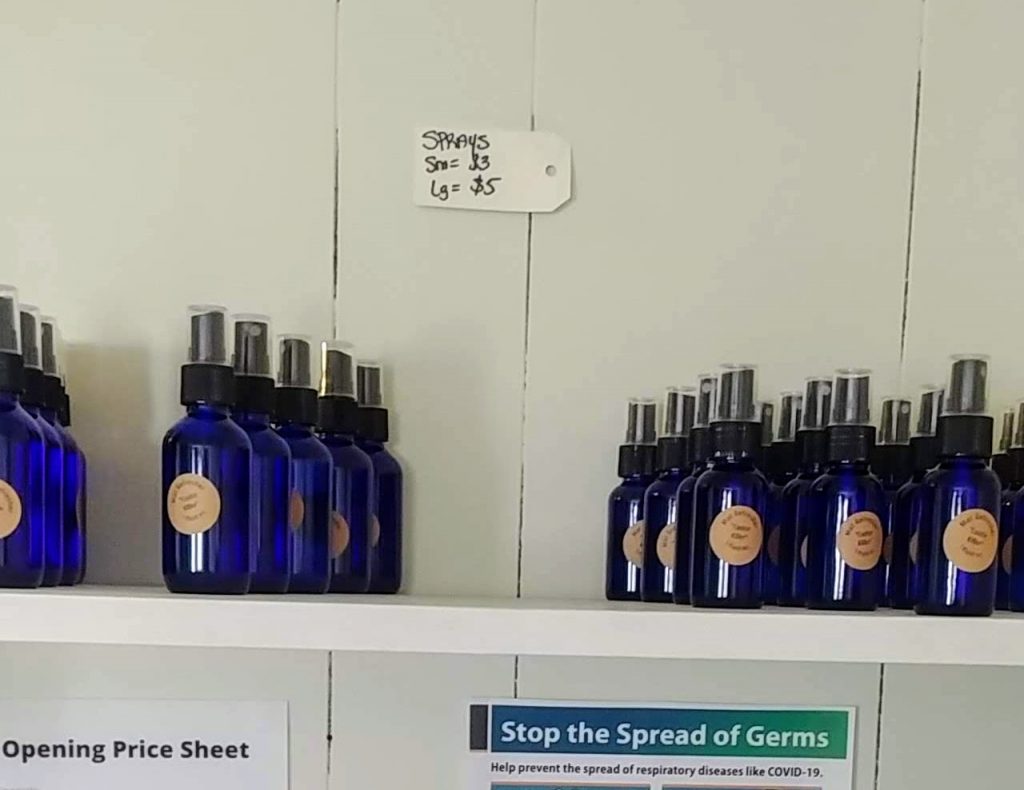 9.28.2020 We're currently open to the public for ALL classes. Studio classes are held at 1512 State Rte. 534 in Harpersfield with select classes at outdoor venues. Our space at 27 Wall Street opens very soon – October 2020! Locations are listed on the schedule. Want a copy by email? Just send your request to yogalvh@gmail.com and I'll get one right over.
8.1.2020 We're still going strong, and I have all of you to thank for that! If you're in the area, you may have seen "for rent" signs in our windows. Not to worry, Shanti Yoga Love is NOT closing. We'll be moving to a nearby location soon. I promise to announce the new address as soon as all of the details are finalized. In the meantime, you can continue to attend classes at our current studio and off-site locations or join us live via Zoom. I look forward to practicing with you again very soon!!
7.1.2020 July schedule is active. There is an open (public) class available for on site practice every day (3 outdoor options!). Our full schedule is available for live remote practice by Zoom to all interested students, 2 donation classes every week. Current students & pass holders can join the full schedule on site. Check out the schedule on the home page!
6.19.2020 Summer is here & that means yoga in the great outdoors. Saturday morning Stretch & Strength Yoga will be held at Luvin Lavender Farms through August (no class July 11 or 18). Yoga Basics on Monday afternoon is moving to Rainbow Farms until October (no class July 13 or on Labor Day). Check out the home page for updated outdoor offerings (I'll keep adding them as I arrange new spaces). Outdoor classes are open to the public but class size is limited due to restrictions on gathering sizes. Register early to hold your spot!
6.15.2020 We're opening the doors for current students. I've decided to hold the public opening off until September to allow time to adjust to new protocol. The space will accommodate 6 mats with the distancing requirements, so I also want to make sure that all everyone who has been practicing with me during this crazy time is able to secure mat space if you want to come to the studio.
I look forward to seeing everyone very soon. You will notice some changes when you get here. Here's what you can expect when you visit.
I needed to set a traffic flow, so everyone will need to enter through the front door (Main Ave. entrance) and exit at the back of the building.
When you come in, please stand on one of the Xs or sit in a chair. You will need to sign in at the front desk and indicate whether or not you are experiencing any COVID-19 symptoms or have been in contact with anyone who has tested positive within the past 14 days.
Please remove your shoes and place all personal belongings in the "cubbies" by the exit door.
Place your mat in one of the designated spaces (marked with blue tape). You will need to bring your own mat, loaner mats are not available at this time.
Limited props are available (blankets, straps and a few bolsters with removable covers). We have blocks available for sale. If you use any studio props, please place them in the designated wash area after use (bolster covers only, leave bolsters in your practice space).
There is a longer gap between classes to allow time to disinfect all surfaces and floors between classes. Doors will open 15 minutes prior to class start. We aren't able to allow people to congregate in the space before and after classes at this time.
April 2020 This COVID-19 thing has thrown us all for a loop. But, it's also offering an opportunity for growth and change. I wanted to make sure all of YOU have access to yoga during this stressful time. That meant quickly learning how to offer distance classes. How to collect donations remotely since full price classes might not be an option for many.
Not sure if a distance class is right for you? Here's a sample of a gentle yoga class. Give it a try!
https://zoom.us/rec/share/xIt1DI3o2UZOb5XO4kWYS6IzRY_jX6a8hnMb-PsIy09-nydpC_W16zwgPX_Of1_3?startTime=1585087326000
4.21.2020 So, we're still working with distance classes and events. I've been adding in some new meditation and work with mudras following a training that I completed last week. Tomorrow is the new moon, which means manifestation & law of attraction. I have some special sessions of Chandra Namaskara (integrative moon salute) scheduled on 4.22, practice vi Zoom! I hope you can join me. I added direct links to the "events" page in my scheduler. Check out the posts on the home page and special events tab!
5.6.2020 I can't believe how long it's been since I posted here. I am SO grateful to everyone who is participating in my LIVE remote classes with Zoom. I'm surprised that doing remote classes is actually more work than in person, but it's totally worth it. Friends and family members that can't normally practice with me are "in the room" now. And their friends and family members are joining. I am so excited for this new direction for Shanti Yoga Love, even if it came as the result of some pretty lousy circumstances. It just goes to show that gratitude pays off and you can find the positive in most any situation. Check out the special Mother's Day deal (posted on the home page). Thanks for following me, for reading these ramblings. I am truly more grateful every day that life lead me down this path. Stay well. I look forward to seeing you soon. Om Shanti Om.
I'm still playing phone tag with the Ashtabula County Health Inspector, so I don't have an opening date for you yet. I do expect to begin offering private sessions and small group classes again sometime in June. I will continue to offer all of my classes with a live remote option via Zoom. Check out the other pages for the current schedule, pricing and all that fun stuff!