Visit us at 27 Wall Street, Jefferson, Ohio with a limited schedule offered at 1512 State Rte. 534, Harpersfield and outdoor venues in Ashtabula and Lake counties (check out the schedule for locations and options). Most classes are offered in person AND remote by Zoom (registration required to receive Zoom links). All classes and services are offered in a trauma informed setting – we're Jefferson and Geneva's 1st certified trauma informed studio!
Want to try before you buy? Here's a link to our YouTube channel with some pre-recorded classes that you can check out at no charge!  https://www.youtube.com/channel/UC5v6LhymR9hJiIsLHZ0cEmQ
We're accredited by the Better Business Bureau Cleveland Area, and a Jefferson Area Chamber of Commerce member business. Our founder & owner, Leah Hartman, is a current Geneva Rotary Club board member.
Find us on Facebook, Instagram, Twitter, Pinterest, Google and tumblr. Message through social media or email yogalvh@gmail.com. For all the latest news, updates & fun stuff, follow #ShantiYogaLove !
We are committed to offering yoga to all interested students regardless of previous yoga practice or current fitness level. Instructors have specialized training to assist people who have experienced trauma and/or have physical limitations that may prevent barriers to participants in traditional yoga practices. From flowing yoga practices to restorative options, healing arts & wellness services, monthly unlimited packages to donation based community classes, ShantiYogaLove has something for everyone to love.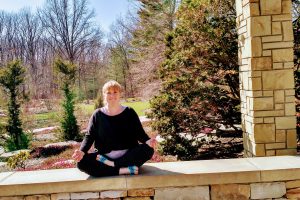 About Leah Hartman
I am the owner/operator at Shanti Yoga Love.  I am a certified Hatha yoga instructor, trained through Yoga Alliance Registered Yoga Schools (RYS). I have over 500 hours of training and more than 2,500 hours of teaching experience. 
I have specialized training as a Yoga Unchained Facilitator and trauma yoga teacher, Restorative Yoga Teacher, yoga nidra provider and have training and experience facilitating chair yoga classes and using modified poses to provide access to students of all fitness and experience levels. I also have extensive training in chakras and chakra energy healing. I am a Reiki practitioner, a certified Essential Oils Coach (certified by the Essential Oils Institute, accredited by the American Association of Drugless Practitioners) and a certified Inner Wisdom™ practitioner.
I lead group yoga classes, offer private yoga instruction, and healing arts/wellness services such as Reiki, chakra energy work, meditation, and essential oils training.
Need information not found on this site? Contact me by email: yogalvh@gmail.com or send a message to 440.381.8099. Om Shanti Om!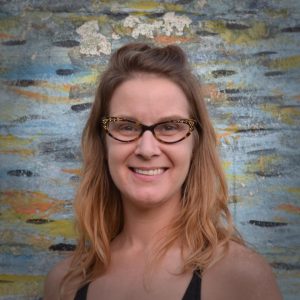 About Andy B
Andy has been practicing yoga since 2007. About yoga, she says "I saw it as a new opportunity in my life to offer physical, mental, and spiritual balance. I was hooked after my first class! I had never felt better. I want nothing more then to share this feeling with as many people as possible. I have shared yoga with many friends and family and want to continue in this passion to help others."
Andy lead the Monday evening Slow Flow Yoga class at Great Lakes Ashtanga Yoga since 2016, and outdoor yoga at the Lakehouse Inn. We're excited that she's decided to continue offering classes as part of the Shanti Yoga Love schedule.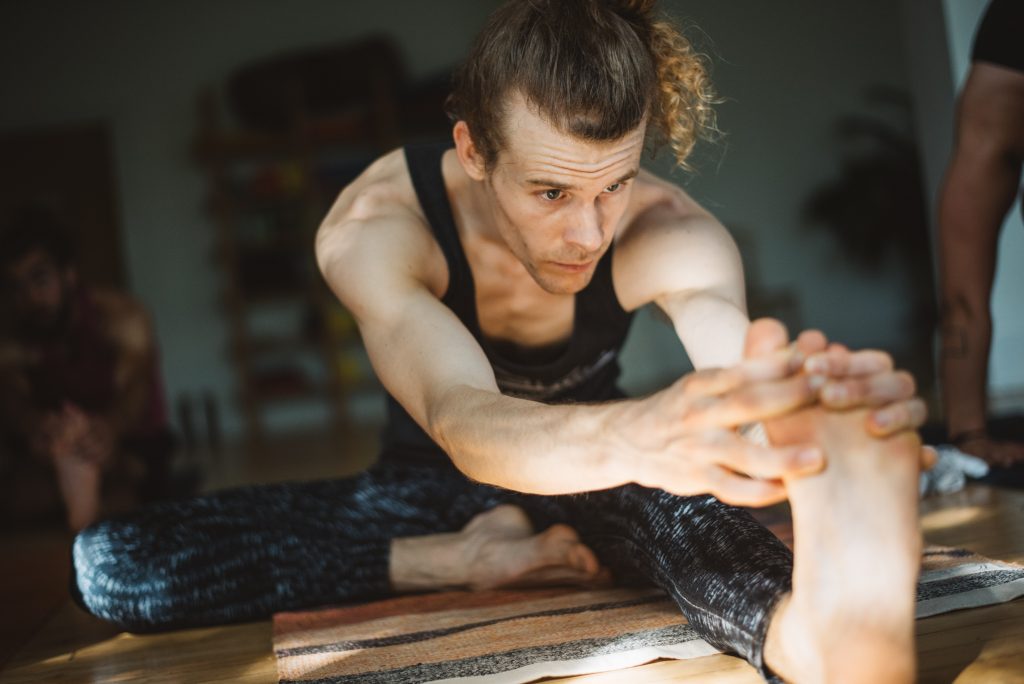 Shanti Yoga Love welcomes Jacob! Join him on select Monday evenings at 7pm for Intermediate Slow Flow Yoga.