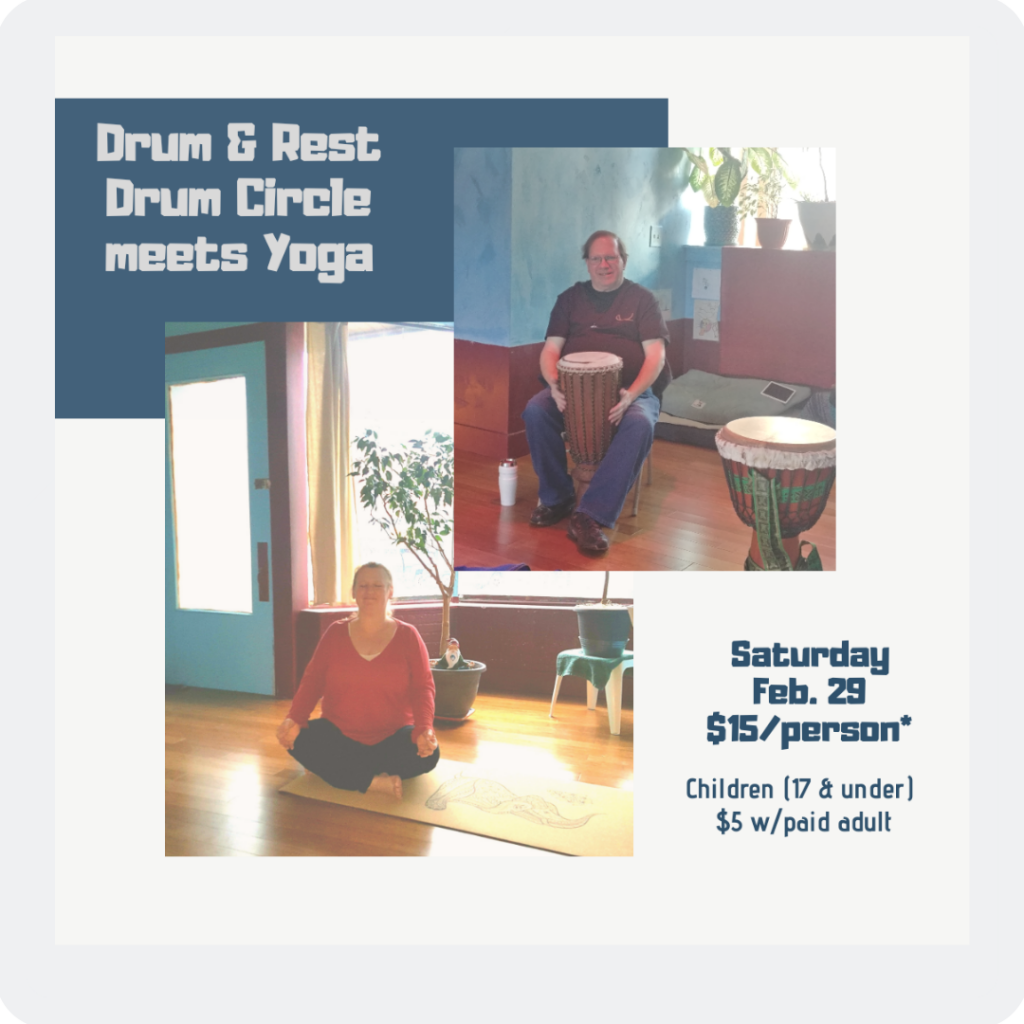 You get an extra day this year, why not use it for some self care? Join Bob Sabo and Leah Hartman at Shanti Yoga Love to drum away stress and relax. We'll start the event by drumming away some stress, and close it with a short restorative practice as Bob drums, rattles and makes it rain soothing background sounds.
How does drumming help with stress? Drumming helps to increase Alpha brain waves, making you feel more calm and relaxed, and a document published by Harvard Medical suggests that the rhythmic nature of music can help lower blood pressure and decrease stress hormone levels among other benefits.
Restorative yoga gives you access to your parasympathetic nervous system. (The rest & digest space.) Combining this with drumming is ideal for stress relief!
No drumming or yoga experience needed. If you have a drum, bring it. No drum come anyway, there will be a few available to share. Same goes with your yoga mat!
$15 investment (children ages 5-17 are $5 with paid adult)
Doors Open at 12:30pm
Duration: 90 minutes