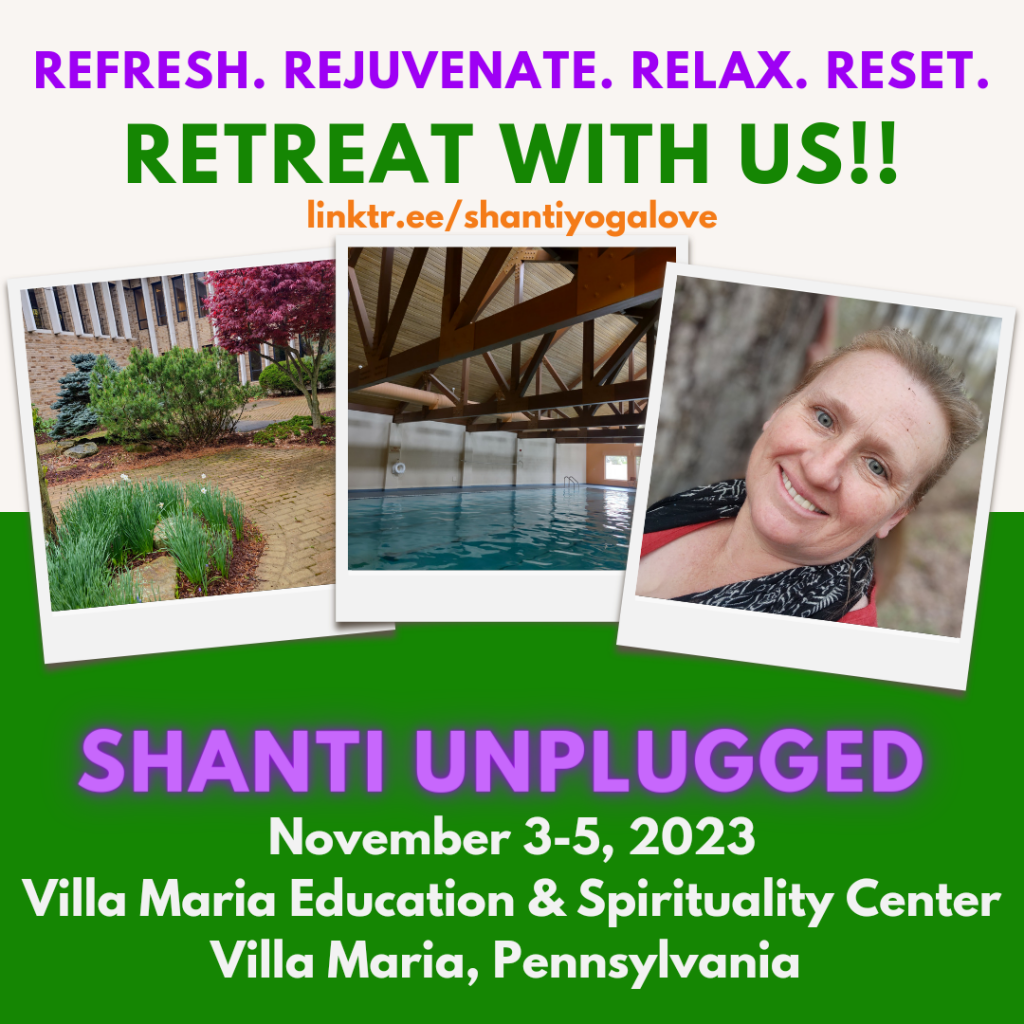 ☮️🧘‍♂️🧡
Give yourself the gift of slowing down & reconnecting with YOU. Before you take care of all of the holiday stuff. Before you set those intentions for the new year. Because YOU deserve to come FIRST.
Join me, Judy & the team from Great Conjunction Spiritual Center for this getaway weekend retreat. 😌❤️
Register with link in bio.
Investment: Early registration* $399/person
Standard registration* $450/person
(*Non-refundable unless event is cancelled. Pay in full by Aug. 15 for early registration rate.)
Investment includes lodging, meals, all retreat activities & workshops. Not included: transportation, optional wellness services paid to provider(s).
When & Where: Nov. 3-5 at Villa Maria Education & Spirituality Center, Villa Maria, PA
Included retreat activities: Yoga • Meditation • Understanding Auras w/John Michael • Navigating Grief without Death w/Judy • Mindful Movement & Dance • Facilitating an Interest Group/Circle • Meditation in Motion • Silence Practice / Swimming / Personal Downtime
Optional services: Reiki w/Joe • Readings w/John • Additional Services TBA